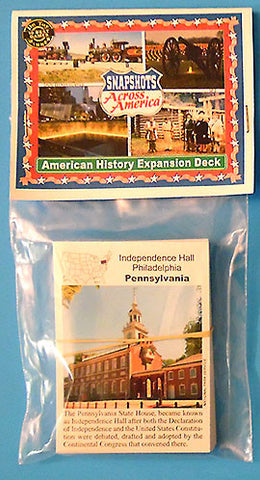 Snapshots: American History. A 32 card expansion deck for Snapshots Across America.
Add 32 cards to the main game to help children and adults learn more about U.S. History by "visiting" several Historical vacation destinations. This expansion deck features 22 additional U.S. Historical Sites spanning over five centuries ranging from an ancient Native American trail, Colonization, the American Independence and Revolution, War of 1812, Civil War, Westward Expansion, Industrialization, 20th Century Wars, Civil Rights, and even the September 11th Memorial. A great way to introduce both children and adults to many historical events and sites that have helped shape America into becoming the Greatest Nation on Earth.

NOTE: The U.S. Historical Sites Expansion cards are larger than older versions of Snapshots Across America (1997, 1999, 2001 Editions), and are the same size as cards in the new 2015 & 2016 editions. 
Contains 32 cards featuring 22 additional US Historical sites.
---
More from this collection
Sale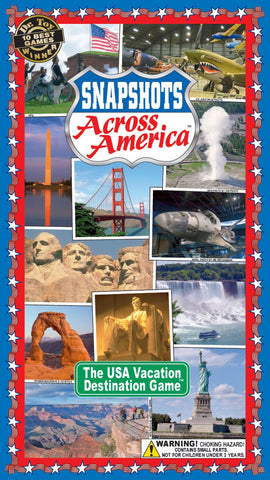 *Snapshots Across America-Spring Virtual Vacation Save 14%
Regular price $ 34.98 Sale price $ 30.00
Sale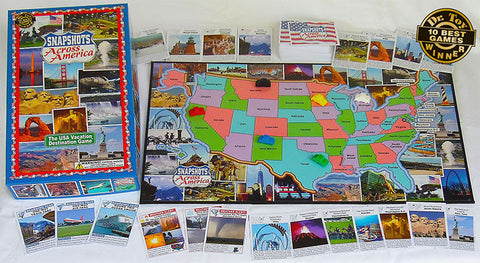 Regular price $ 29.99 Sale price $ 24.99